On June 9–13, Director General of Statistics Lithuania Vilija Lapėnienė participated in the 61 st Conference of European Statisticians in Geneva (Switzerland). The Conference...
On June 3–4, a meeting of the ESSnet on micro data linking and data warehousing in statistical production took place at Statistics Lithuania. During the meeting, the specialists of...
On April 18–19 , a meeting of Baltic specialists in agricultural statistics took place at Statistics Lithuania. The meeting was attended by the specialists from Statistics...
On April 2–3, Lithuania was visited by the Director General of Eurostat and the Chief Statistician of the EU Walter Radermacher. On April 2, a meeting with the top...
The Compliance Monitoring Visit on the Harmonisation of Consumer Price Indices to Statistics Lithuania took place on 12 March 2013 in order to assess the quality of the...
On February 20, Statistics Lithuania presented to the society the new Official Statistics Portal together with its updated website. The project, initiated by Statistics Lithuania and meant...
On each winter holidays, employees of Statistics Lithuania give presents to children's care homes, such as toys, school supplies, sports and leisure equipment, clothing, books,...
1,400 groups, 111 countries participate in global awareness campaign . January 11th 2013 – EFSPI and more than 1,400 organizations in 111 countries are combining energies in 2013...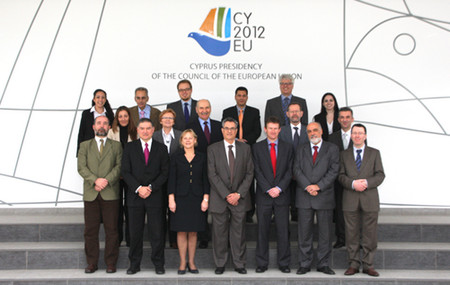 On Thursday, 20 December 2012, the handover meeting of the Trio Presidency of the Council Working Party on Statistics was held at the Filoxenia Conference Centre in Nicosia....
After several informal face-to-face meetings, the forthcoming Irish-Lithuanian-Greek Trio Presidency Team is ready to go. The three Presidency teams met for the training "The...