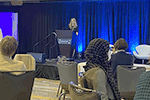 Last week, on 11-16 July, the ESRI Global User Conference was held in San Diego ( California, USA), where data and map lovers from all over the world usually gather every year. This...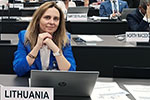 Today, the most important event of the year for the official statistics community begins – the seventieth plenary session of the Conference of European...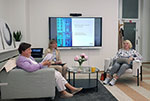 On 17 June, results of the Statistical Survey on Population Security were presented at Statistics Lithuania: data obtained have revealed an unpleasant and unpalatable truth – more than 250...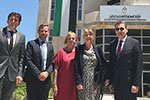 On 15 June, the Jordanian Ministry of Planning and International Cooperation announced that under the auspices of Statistics Denmark Statistics Lithuania, as a junior partner, together...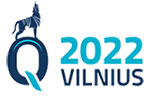 On 8 June, the European Conference on the Quality of Official Statistics has been opened in Vilnius for the first time. The Conference is organized by Statistics Lithuania together with the...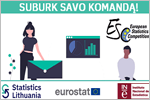 Competition organized by the Statistical Office of the European Union (Eurostat) and voluntary national statistical institutes to promote statistical literacy, curiosity and interest in official...